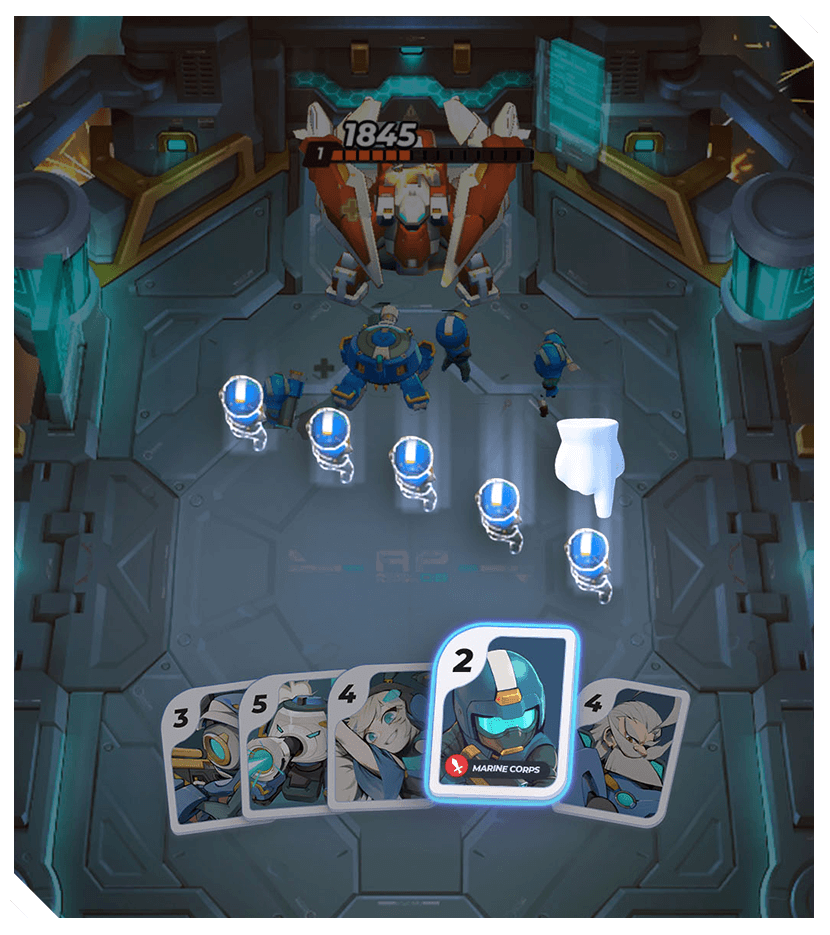 Deploy units freely - Non-repetitive strategies
  
Distinct factions - Unsymmetrical design
  
Strategic battles - Real battles with both tanking and attacking
  
Worth watching - Fast-paced battle process
Rayark's first step into an esports title
Choose your faction
The tech-savvy Republic, the unpredictable Aliens,
the sword-and-magic wielding Empire, and the savage Beasts.
Four factions, four completely different styles for players to choose.
Build your deck
Over 100 unique cards, with a deck flexibility of 30 cards.
Unleash your strategic potential and create your own tactics.
Showcase your controls
The unique spread deploy system leads to endless formations in battle.
The skills of the legendary heroes can turn the tide of battle all by themselves!